Crash Arena Turbo Stars – Mobile game looks simple but "attractive" extremely strong
Comments Off

on Crash Arena Turbo Stars – Mobile game looks simple but "attractive" extremely strong
Crash Arena Turbo Stars is a very funny mobile game, developed and published by ZeptoLab. This is the producer of the famous Cut The Rope and the famous Kings of Thief. The game has now been released on both Android and iOS platforms.
Trust me. You not only admire the beautiful graphics and effects. But you also experience a genre that combines all the elements of strategy and action. You can build a device to make it more interesting than ever for any gamer.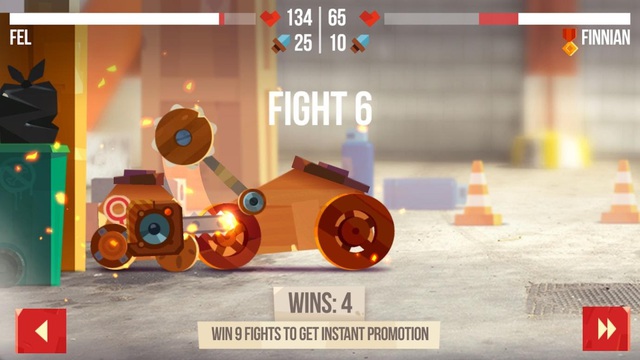 All of your CATS tasks are to assemble an epic combat vehicle of your own and battle other vehicles. Besides weapons, there are many types of wheels and tires, chassis as well as stickers to customize your combat vehicle.
This may not be a game for everyone. If you like assembling cars and also enjoy watching what you build destroying other players' vehicles in battles, you will love CATS.
But do not let these simple mechanisms fool you. They will be surprisingly complex as you progress in the game. The good thing is that battles are relatively quick and you will also easily receive components to upgrade your vehicle.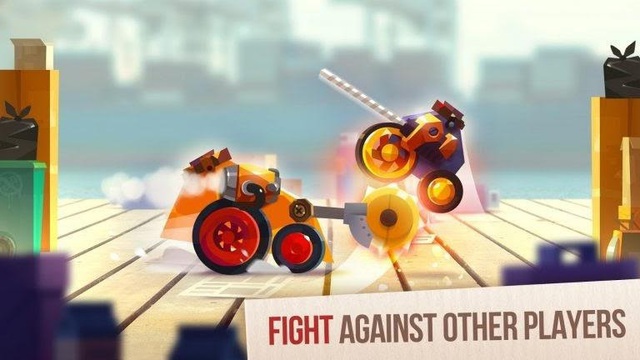 There was a battle for too long to determine the winner. Then the walls on both sides will approach and the one destroyed first will lose.
Don't worry if you can't win the first try, because I, like many other players, have failed many times. In the beginning, you will have to test your device and the only way is to use it to see how completely useless and worthless. CATS also provides us with Quick Fight mode so you can test your builds.
A little tip to prevent your car from being overturned and doing nothing is to make sure to assemble it with balance.
The first thing you need to do is think long and hard about the size of the car you will have. This may sound redundant, but trust me, this is really important.
You will need to choose a chassis that is right for you and at the same time choose the most suitable parts that you currently own. For example, choosing a small frame and fitted with big wheels will bring you immediate failure.