New Mutants is the first shot in the MCU horror universe
Comments Off

on New Mutants is the first shot in the MCU horror universe
Since starting to build a movie universe to date, Marvel Studios has always been famous as a studio associated with bright and simple superhero.
But as time goes by, any brand will change in different directions, and so will the MCU. With a huge original background, stepping into the Marvel horror film is really not difficult at all.
Thanks to this impressive scene, many fans have hoped Marvel can deploy the Marvel Zombies universe on the big screen. Unlike the rival DC, Marvel is confident enough to be able to freely make any movie set in a separate universe.
Because the current MCU is too full. As a movie universe that has grown too fast, a universe with a huge background and always being in a state of 100 percent fan support.
With the success of Endgame, the Marvel movie universe has gained many new steps and new opportunities. They have proven that they can fully deploy movies with dark colors. And the prelude to this is the scene of Mysterio attacking Peter Parker in the game Spider-Man – Far From Home.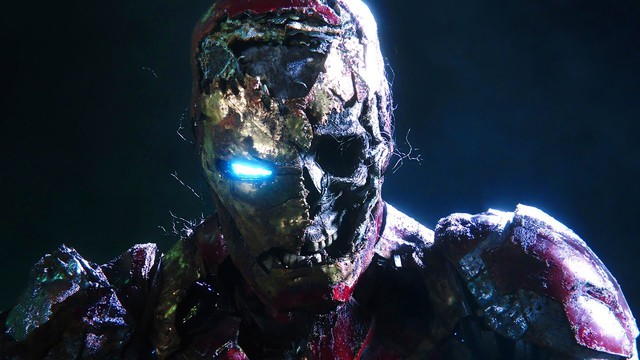 And Marvel didn't disappoint fans, when it launched Marvel Zombies on Disney + through the What If animation series? and with the announcement of the new Phase with a series of notable names.
In addition, Marvel was really very smart when it launched its secret weapon. Ghost Rider Robbie Reyes by letting him appear on. This year, Marvel also did a similar action, which was to develop a TV series about Helstrom – the son of Satan on Hulu.
Thus, many fans can see that the development of the MCU horror film will officially begin in 2021. Besides, fans can enjoy another blockbuster of the Fox family. That is New Mutants.
Unlike the usual superhero movies, New Mutants will focus on the main subject of horror.