Review Wolfenstein game – As expected of a legendary shooting gun
Comments Off

on Review Wolfenstein game – As expected of a legendary shooting gun
Will Wolfenstein: The New Order become a new breeze for FPS? Let's subscribe to our vdieo review.
The man wakes up in a hospital in Poland with a nightmare. The war is over The Nazis won. The world is theirs. While most of them gave up, BJ Blazkowicz once again stood up to fight, determined to get back what was lost.
This is also the period when science and technology have developed rapidly as a result of the revolution of science and technology. However, somewhere is still the image of the steam mechanic period. And the most interesting is the appearance of giant robots and highly automated machines.
If you care about the logic of the plot of the whole series, you can see that Wolfenstein: The New Order is in the direction of fantasy history is completely right. Because from what players witnessed from the previous sections, it can be seen that the malice of winning at all costs of the Nazis is indisputable.
Moreover, changing the scene like that also has positive effects on the game. It makes the details in the game more acceptable than being in the previous context, such as the German occupation of the moon or successful invasion of Great Britain.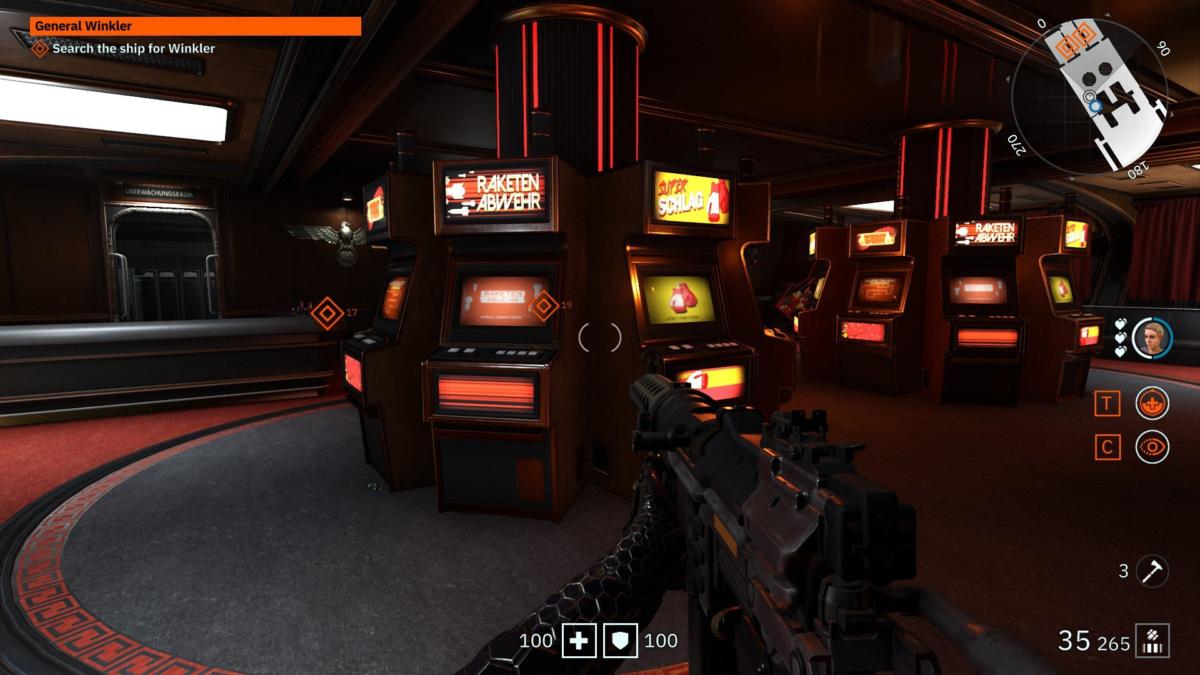 The whole game will show you the whole, covering the human life with suffering, death everywhere. From doctors crying at complicity to killing malformed patients, child slaughterings by a German mission are the culprits and many other stories …
MachineGames has been successful. in creating a stifling atmosphere, prompting the gunman to stand up and destroy the fascist gang. Referring to the gun, the most impressive is the type of gun that can be used as a welding tool, or a pair of shot-guns with up to 20 rounds of ammunition capable of sweeping the enemy in a fast seconds.
What contributes to the gunfights in the game becomes more interesting in a very "cattle" style familiar in Wolfenstein.