Shadowgun Legends – Super graphic version of Destiny of Destiny on mobile platform
Comments Off

on Shadowgun Legends – Super graphic version of Destiny of Destiny on mobile platform
Many gamers still remember the famous mobile game series called ShadowGun developed and operated by Madfinger Games in 2011. This is a beautiful graphics action-shooting game rare on the mobile mecca and Despite experiencing many "ups and downs" but at the present time still somewhat shows his intense charisma.
And the latest release, Shadowgun Legends, will be a first-person MMOFPS with a fictional setting set in a distant future universe in 2380 when the earth and galaxy have many dramatic changes. about the physical structure and chemistry. It was announced throughout 2017, but it is not until now that the game has officially launched on both iOS and Android platforms.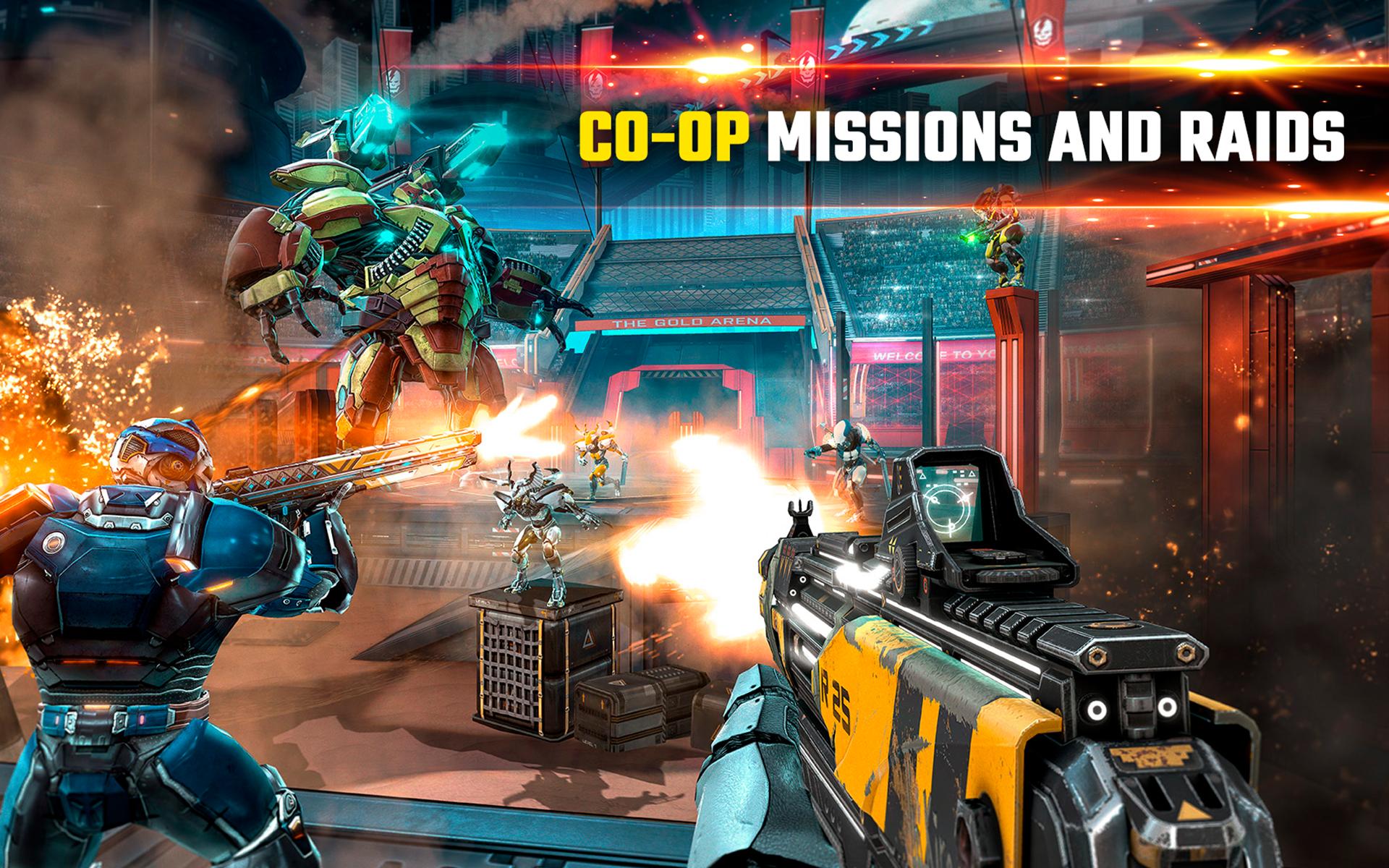 Shadowgun Legends has the style of a Destiny 2 on Mobile, giving gamers to enjoy the crazy bombardment but also have the opportunity to feel the MMORPG flavor in it. With the single player campaign, you will have the opportunity to experience over 200 challenging missions.
In the game, players will play as mercenaries to destroy hordes of weird aliens as well as overcome many other hostile forces. And like its predecessors, Shadowgun Legends puts gamers on the main task of gaining experience to level up, increase skills, buy and sell items, …
Not only that, Shadowgun Legends is also very invested when it comes to bringing in an extremely advanced system of character, weapons and armor customization so that players can set up and create as they wish. In addition, the game also blends harmoniously between FPS elements and classic MMORPG such as guild system, dungeon adventure…
Shadowgun Legends is built on the most advanced Unity Engine graphics platform so it offers 3D image quality, extremely eye-catching and realistic colors. It can be said that after what has shown, Shadowgun Legends will most likely become one of the hottest mobile games in 2019.