The detailed evaluation of the game Borderlands
Comments Off

on The detailed evaluation of the game Borderlands
Borderlands 3 is the latest part of the fascinating Borderlands shooting game series, which is nearly 20 years old.
This is a first-person shooter action game, followed by Borderlands 2 and the fourth installment of the series. The game impresses the player with unique comic style graphics and a vast, harsh world of Pandora planet.
After the events in Borderlands 2, the Sanctuary base was destroyed, and the survivors now have to take refuge in the makeshift base. You will play the role of Lilith as she sets out to find the ruins of an ancient civilization called the Vault. From there, Borderlands 3 with the new story of Moxxi's DLC will let you participate in the chaotic battle for the treasures and technologies left by the Eridian civilization on the planet Pandora.
In terms of weapons, the game gives you a lot of cool things to play with, and you will be spoiled to trim your guns to improve efficiency. You will also experience the extremely explosive action scenes and countless breathtaking gun battles of the game. And you will also have an open world full of exciting things waiting for you to discover.
In this our Borderlands 3 review, we also want to mention the excellent graphics of this game. Borderlands 3's graphics continue the old familiar style of cell-shade, which is quite impressive, supporting 4K gaming on hardware devices strong enough with HDR to make the game's aesthetic element more prominent. If you own a PS4 Pro or Xbox One X, players can choose between prioritizing frame rate or 4K resolution. No matter which factor you choose, the experience is generally quite good, at least on Xbox One X. Experience on Xbox One is not bad, players do not have to worry about performance issues.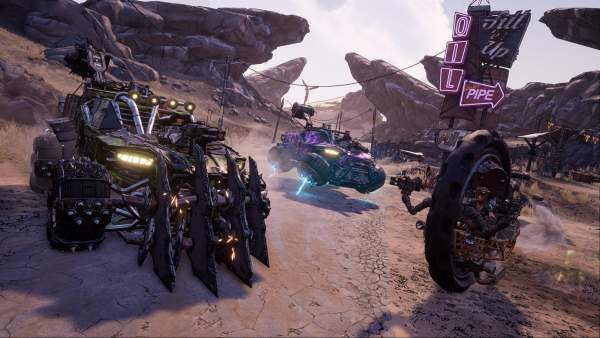 Borderlands 3 offers an immersive first-person shooter experience that can please most old players and many first-time players to this series. The game has not changed much in terms of gameplay or new features compared to its predecessor but still maintains the core values ​​that this series has built over the past 20 years.